Our PVDC coated PVC film has excellent barrier properties against: moisture, water vapor, UV light, aroma, inorganic acids, alkalies, aqueous salt solutions, organic water soluble acids, aliphatic hydrocarbons, esters of long chain fatty acids, detergent base materials, emulsifying agents and wetting agents. The product categories preferred to be packed in PVDC coated PVC film are: Antibiotics, Anti Tuberculosis drugs, Vitamins, Calciums and Zinc compounds, Analgesic, Anti-inflammatory and Anti-depressents, Drugs acting on alimentary system, Ayurvedic rejuvenators, Cardiovascular drugs, Enzymes, Antiprotozal, Antihistamines and Sedatives and Hypnotics.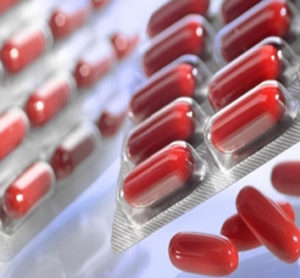 The silent features of our PVDC coated PVC films are per follow: 
 Meets all regulatory requirements.
Produced in fully air conditioned, dust proof plant.
Excellent oxygen and moisture barrier properties as compared to normal PVC film.
Good thermo formability PVDC is very cost-effective, as coating weight can be customized depending on the   requirements of the barrier properties.
Medical grade and non-toxic.
High levels of transparency which improves the aesthetics of the product.
Standard Structures:
| | |
| --- | --- |
| 250/40 | 250 micron PVC / 40 micron PVDC |
| 250/60 | 250 micron PVC / 60 micron PVDC |
| 250/80 | 250 micron PVC / 80 micron PVDC |
 
Other structures PVC/ PVDC can be offered on request:
PVC thickness ranging from 200,250,300 &350 microns.
PVDC coating ranging from 20 to 90 GSM.
PVC is available in various colours and in transparent opaque nature